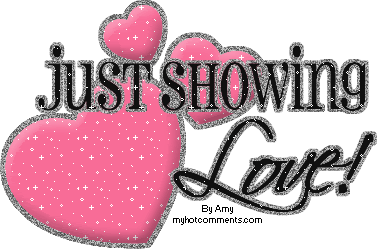 Truth and Love.

I felt this was a better blessing for me to desire for my fellow beings on the planet than a simple Happy New Year. Besides, my new year does not begin until March 20 with the spring equinox. This is my gift to you for 2012 and all years, months, days, minutes, seconds, nanoseconds moving forward. I desire much Love for you and send Light, Truth and Love to you that you may have true Peace and More Life:
That the focus not remain on hate, what you lack, what you envy in those who have what you yearn for that is rightfully yours as part of your divine inheritance, but have not yet claimed and accepted (if it is yours as a gift from the divine, then it is a present). Know that is available to you in this Present moment.
Write this down and tack it to your mirror or wherever you spend the most time:
The past is gone as I live in this moment, ready to start my life on a clean slate.
Then make your decision and write your vision--look at it, recite it daily, and refine it as needed, but don't forget it. There is no reason for you to feel alone and that your business or life or relationships cannot be healed or that you cannot be transformed or get more out of life. No matter what your situation, if you yearn for more, for a better life:
"Quality of life does not have to do with income. Quality of life has to do with having clean air, feeling safe in your hose, feeling that your children [and you and the elders] are safe on the streets, feeling that you are valued as a human being, that yo have good reklationships with other people, and that what you do feeds your soul and your day." - Winona LaDuke, founding director of the White Earth Land Recovery Project
For help, contact http://www.judithwright.com/ and see the calendar of classes, seminars coming up. Read her books "One Decision" and "The Soft Addictions Solution."
Or go to http://www.spirituality.com/ or a Christian Science Reading Room (open to the public for purchase or borrowing of books) or the public library for a copy of Science and Health with Key to the Scriptures by Mary Baker Eddy, CSB.
Meanwhile, here are words and songs I selected for you to ponder, to reflect on while cleansing from the dross of the unfavorable things of the past:
What the song "Glow of Love" by Change, sung by Luther Van Dross inspires us to do:
e is no better way to be than the Glow of Love. ..can you feel it all around you?...our destiny is heavensent!" And here is Luther to say it in a most beautiful, loving voice. This is from the days when he sang with Change.
Enjoy the song. You may want to replay it as you dictate a mental love letter to yourself or the universe in which we live, or all who have passed into transition from earthly life. This song is so baddd--no wonder -look at the collaborators who wrote the lyrics and the man who composed the music_ James Ingram, Michael McDonald, Rod Temperton and Q--Quincy Jones!! What a power combination behind Luther Van Dross.
May you change your focus this moment to higher and loftier ideals and renew your mind to claim your abundance, letting Love, joy, peace, healing into your life , so you can share it and make a difference in your home, building, relationships, community, state, nation, the world.
This is a take on love from Stevie Wonder, not to be confused with the Love we are speaking of from a higher perspective, but think of elevating this type of human love to a higher perspective and you get a nanoglimpse of the Love that we should have for each other:
Love cannot be hoarded. Love cannot be superseded, though some run from it and deny its presence in their affairs and lives in order to continue their warring thoughts and actions. Yet, when accepted as the attribute of the divine Creator that it is, it is as awesome and infinite as the sun though some run from the sun as if it is a mighty enemy.
http://youtu.be/UMOJvKD_26I
Don't worry about the appearance and reports of doom and gloom, death, war, poverty, ill will, ill health, corruption, violence, racism.
Transform yourself. Use that energy to transform the world thought, end war, end the random shootings, end corruption and greed, keep neighborhoods safe, demonstrate goodwill, manifest sustainable life and income. You can't fail if you don't quit.
You have as much time as you need, because you are time's master.
I leave you with these words from the song by Marvin Gaye:
God is Love
"...All He asks of us is we give each other Love...He love us whether or not we know it...."
Make Love go viral. As Luther said, walk in the glow of Love "happy, we're so happy...summer, winter, spring and fall."
Repost and replay
Glow of Love
by Change all over the planet. Enjoy the Love that is universal and never denied to those who seek it. Ase. ((~_~))
Love and Peace, Maat (order to chaos)
Resurrect Love Today!